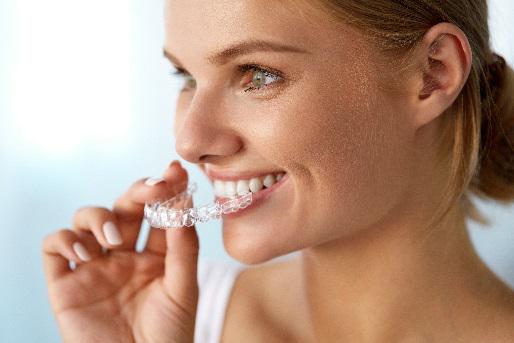 It used to be that the only way to obtain a straight and uniform smile was through bulky and conspicuous metal braces. But now, thanks to the latest advances in orthodontics, individuals with crooked and misaligned teeth can achieve the smile of their dreams with clear, plastic aligners. Invisalign is a world-class orthodontics system that uses a series of custom-made clear aligners to gradually shift the position of teeth. Unlike traditional metal braces, Invisalign aligners are removable and barely noticeable, making the teeth-straightening process more comfortable than ever before.
For over 27 years, Dr. Julie Spaniel has prided herself on providing her patients with as many options as possible when it comes to dental care. She is pleased to offer Invisalign at her Portland dental practice.
About Invisalign
Invisalign is designed to treat teeth that are crooked, widely spaced, crowded or otherwise misaligned. With Invisalign, you will wear a series of custom-made upper and lower aligners that apply gentle pressure to shift your teeth into the desired position. Each set of aligners are worn for approximately two weeks and then swapped for a new set that will work to shift the teeth to the next desired position. The number of aligners worn varies by patient; most patients need to wear between 18 and 30 sets of aligners and can expect treatment to last approximately one year.
Millions of patients have chosen Invisalign over other orthodontic systems, for numerous reasons. First, Invisalign aligners are made from a clear plastic material that is very comfortable to wear. Unlike traditional braces, there are no wire brackets or wires that could possibly irritate the cheeks or gums. Cleaning the aligners is much easier than cleaning braces; all you have to do is take them off and brush them gently and thoroughly. The aligners are removable, which makes eating and drinking your favorite foods a breeze. Finally, Invisalign aligners are discreet so there is no need to hold back your smile during treatment.
Invisalign Treatment Details
The first step towards a more attractive smile with Invisalign is to schedule an in-person consultation with Dr. Spaniel. The first thing Dr. Spaniel will do is examine the position and alignment of your teeth. Keep in mind that Invisalign only treats mild misalignment issues. If she determines you are a suitable candidate for Invisalign, Dr. Spaniel will explain the treatment process, as well as the results you can expect with the system. If you decide to move forward with Invisalign, Dr. Spaniel will use the state-of-the-art Itero scanner to create a digital image of your teeth. The scanner provides a full 360 view of your mouth and captures the unique specifications of your mouth that will be used to map out the movement of your teeth, step by step. This three-dimensional model also guarantees a perfect fit for your aligners and helps you save time in having your aligners manufactured and sent back for adjustments. Your aligners will be fabricated using top-quality materials and carefully customized to fit your gum line and mouth.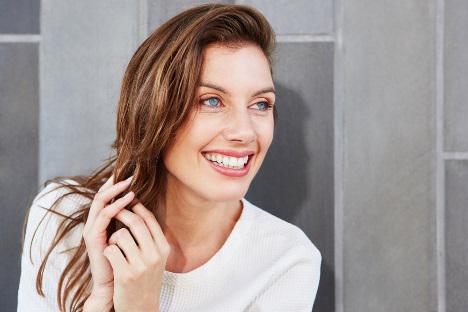 For optimal results, each set of aligners should be worn for at least 20 to 22 hours per day. You should only remove your aligners for eating, drinking and cleaning your aligners. Dr. Spaniel will meet with you throughout treatment to monitor your progress. Once you have finished with your final set of aligners, you may be fitted for a retainer to help maintain the new alignment of your teeth.
Learn More About Invisalign
For more information about Invisalign, please contact Summerwood Family Dental and schedule an appointment.